Club News



The Alfa Romeo 4C is coming to America - DOWNLOAD BROCHURE


---

The Alfa Romeo Montreal was one of those rarities, the concept car which reached production. Brian Palmer argues that its time as a Classic has come… (from THOROUGHBRED & CLASSIC CARS AUGUST 1990) READ MORE

Patrick O'Brien traces the history of the Alfa Giulietta Sprint Speciaie and tells us how he restored one… (from THOROUGHBRED & CLASSIC CARS JUNE 1988) READ MORE


---

Always Looking For Another (ALFA)

(Article posted in Gearbox Magazine)

I've been wanting to interview an Alfa owner or two for some time, but don't know any personally, and all those random visits to AlfaBB.com result in dozens of gorgeous machines – and a bit of depression, knowing I have expensive tastes in old Alfa Romeos. So how do I choose?

Fortunately, on a recent visit to the BB, one thread jumped off the screen at me. This guy had pictures of his GTV, gorgeous in yellow, a Spider which reminds me of the one I almost bought 15 years ago in Wichita (which was savagely vandalized the night before I went to buy it, thus ending that dream), and the rest of his small, tasteful collection that just made sense.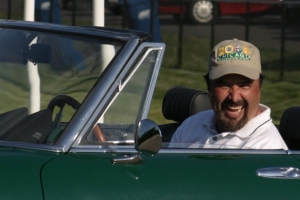 [bd] Introductions. Before getting into specifics on your cars, I wonder if you could share a little bit about why Alfa Romeo is such a beloved – and, to some extent, feared – marque. I get the feeling you've been doing this for a while and can speak to that which makes Alfa ownership so meaningful. How did you come to discover this?

"My name is Carmelo La Spina. I was born in Nissoria, a small town in the island of Sicily in Italy. No, I never did drive the Targa Florio race, but as an adult, I had the pleasure to drive the complete route with my wife Graziella in the fall of 2011. I became an Alfista at the age of 4, when my father brought home a beautiful Giulietta pedal car." Read the entire article.

---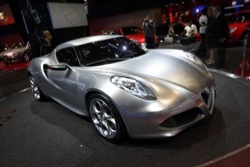 Production Alfa Romeo 4C coming to 2014 Detroit Auto Show


Romeo's return to the United States has been delayed for years, but the latest reports are suggesting the Italian brand will cross the Atlantic for the 2014 North American International Auto Show.
Read more...





---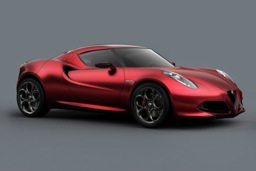 The U.S. relaunch of Italian automaker Alfa Romeo will be spearheaded by the mid-engine 4C sports car.


The production version of the 4C will make its debut at the 2014 Detroit Auto Show, which is also when the official relaunch of the brand will take place.
Read more...